Professional Security & Alarm Monitoring Company Dallas, Texas
Best Security Company in Dallas
Protect your home & business with our trusted security systems & high-speed alarm monitoring services in Dallas & other major metropolitan areas in Texas.
Home Monitoring Starts at $39.99/month
Business Monitoring Starts at $39.99/month
Home Security & Alarm Monitoring
Next-gen Home Automation Solutions
Standalone & Integrated Access Control
Reliable Security Company in Dallas for Commercial & Residential
Welcome to TXP Security: Your trustworthy Dallas home security company offering affordable installation and monitoring services that aim to provide highest level of security and peace of mind to our customers. Our highly experienced and licensed professionals specialize in designing & installing highly customized security solutions – wireless security systems, residential and commercial alarm monitoring Dallas , security camera installation, live video monitoring, and smart automation. Give us a call at 866-322-9555 to find out if we service your area.
We specialize in installing security systems & cameras for:
Stay connected and secure with our complete range of security & alarm monitoring services in Dallas and surrounding cities such as Fort Worth and Frisco.
Reliable Alarm Monitoring Company in Dallas
Let us update or take-over your old security system. Our professionally installed security systems with advanced monitoring capabilities will allow you to experience unmatched security benefits. We have a team of dedicated professionals who will assess your security needs and propose perfect upgrade or take-over options to match your budget and property size.Need affordable alarm monitoring services Dallas? This is why you should call us:
High speed, affordable wireless alarm monitoring in Dallas
Keeps you connected & secure even during power or internet outage
Convenient arm/disarm options through mobile app
Intelligent automation for security & control
PowerG compatibility for fast & secure signals
Geo-fencing capabilities to lock doors & close garage doors
BUILD YOUR OWN SECURITY PACKAGE
Take control of your own security. Pick and choose your own security systems according to your budget and size of your home, apartment or office. Our "Build Your Own Package" feature allows you to add cameras, sensors, doorbells and other add-ons create a tailor-made security system that match your exact requirements.
Try this feature today and get a quote. Or, you can call us at 866-322-9555 to know more about monitoring plans for your homes & business. We are here to help.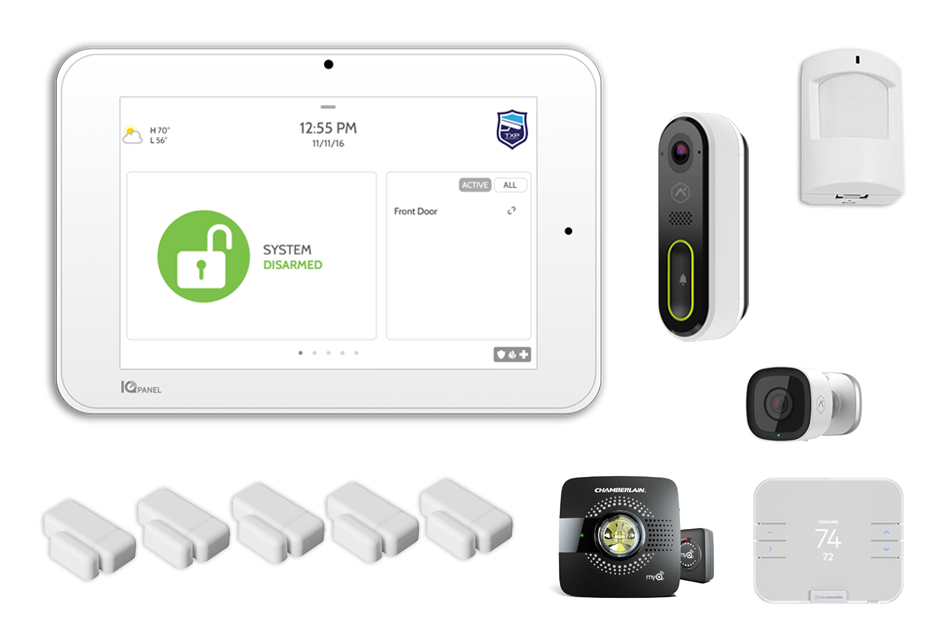 TXP Security people were thorough in their evaluations and transparent with project costing. We are extremely happy with their customer service and highly recommend them to anyone who is looking for a stress-free experience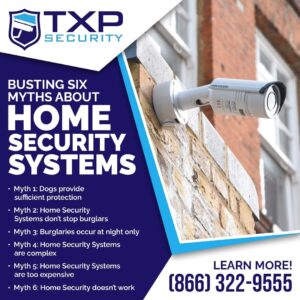 TXP Security: Busting myths about home security systems that prevent homeowners from protecting their homes Busting six myths about home security systems Statistics show that property crime made up 85% percent of crime in the US in 2019 and 18% of Americans reported a personal experience with property crime in 2020. Despite this, there are…
Read More
$1 per subscriber goes to Wounded Warrior Project every month.