School security cameras installation Dallas
At TXP Security, we offer highly professional and scalable school security cameras installation Dallas. Installing the right type of security camera system is one of the most affordable and sought-after security measures for all educational institutions. Whether you want to install standalone cameras or integrate the cameras with other security systems on your premises, we can help. You can install on premise network video recorder (NVR) system that will be set-up onsite or you can also invest in cloud video surveillance systems that enables remote access and control with the help of computers and smartphones.
At TXP Security, we have been installing all kinds of security cameras and fully-integrated network of surveillance systems to meet your security requirements and budget. As your trusted security partner, we can help you upgrade your outdated systems and install best of the line and easy to use surveillance camera systems throughout the school premises. Need us to visit the site and offer best solutions? Give us a call today.
School security cameras installation Dallas
Turret cameras
Bullet school security cameras
Dome school security cameras
Indoor camera systems
Outdoor camera systems
External cameras for bus
Fisheye cameras
Video cameras in special education classrooms
Video surveillance systems for school
School surveillance systems Dallas
School security team and admins have a high degree of onus to protect the security of students, staff and the school premises. The right kind of school surveillance system when installed properly and in plain sight can help deter violence, prevent property damage, stop bullying and misconduct, and also aid in investigations. Hallways, common areas, parking lots, classrooms, and perimeters are some of the common areas where installing surveillance systems and cameras provide great security benefits without infringing on people's right to privacy. Need to know more about our school surveillance systems Dallas? Give us a call at 866-322-9555.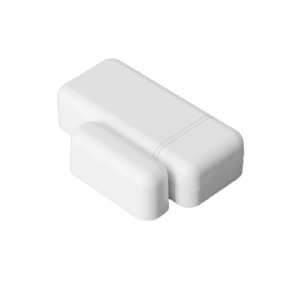 IQ Mini DW S-Line (White)
A compact door window sensor that is easy to install and comes with S-Line encryption that syncs with IQ Panel 2 to prevent replay attacks that can compromise traditional security systems. 
Read More

TXP Security people were thorough in their evaluations and transparent with project costing. We are extremely happy with their customer service and highly recommend them to anyone who is looking for a stress-free experience