School Security Systems Dallas
TXP Security provides reliable and professional security systems for school, colleges, universities and other educational institutions. We have an expert and experienced team to install and integrate custom-designed school security systems Dallas area. From assessment to installation and integration to monitoring, we guarantee streamlined processes to give you the best solutions to help you maintain the safety and security of your school premises. Give us a call today at 866-322-9555 if you are looking to secure your campus and provide a safer environment for students, teachers and faculty with the most reliable and flawless security systems.
Our school security system installation in Dallas include:
Classroom alarm systems
Live video monitoring
Video surveillance and analytics
Door-locking systems
Metal detectors
Perimeter security fencing
Wireless door and motion detection
We have been providing security systems for schools and other commercial properties such as colleges, warehouses, office buildings and clinics for years. Whether it is to deter threats of violence, bullying or forced entry, using a carefully installed security systems (cameras, video surveillance systems, access control and alarm systems) can play a big role in giving everyone from parents to children and school admins much needed peace of mind and assurance in today's times. So if you are looking for school security system installation in Dallas from the professionals, TXP Security is the place to call.
We are a trusted leader in Dallas security landscape and our alarm, surveillance, monitoring and remote access control services are provided by highly experienced and certified professionals who know their job and go through regular trainings to upgrade their knowledge and skills in this ever-evolving industry. Our technicians will be happy to come for a detailed survey of your property and give you honest recommendation on the type of security system you need. Custom-designing and integration with existing systems is one of our specialities that will help you get the maximum-security benefit for your property.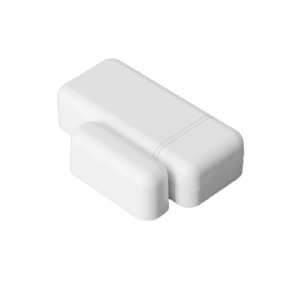 IQ Mini DW S-Line (White)
A compact door window sensor that is easy to install and comes with S-Line encryption that syncs with IQ Panel 2 to prevent replay attacks that can compromise traditional security systems. 
Read More

TXP Security people were thorough in their evaluations and transparent with project costing. We are extremely happy with their customer service and highly recommend them to anyone who is looking for a stress-free experience