Access control systems installation in Dallas, Texas
Keep your business secure with our standalone
& integrated access control solutions in Dallas &
surrounding cities
Customized & controlled access
Safe environment for staff & clients
Easy tracking and visitor management
Ease of integration with other security systems
Scalable | Ease of integration | Hassle-free installation | Multi-user & Multi-site
Access control systems installation in Dallas
TXP Security offers a full range of standalone & integrated access control solutions for small, medium and large businesses in Dallas and the surrounding areas. Our wide range of access control solutions help business owners to allow verified and authorized people to gain access to the premises – keeping their employees, customers, merchandize, data and intellectual property safe and secure. High quality access control systems with latest technology also helps to provide or restrict access depending on your employees' clearance.
Looking for access control systems installation in Dallas? Our security professionals have many years of experience in installing, maintenance and repair of access control systems of all types. Whether it is a small team or hundreds of employees, you can easily customize access rights for groups of people, thanks to our intuitive and user-friendly software. Installing our access control systems means that businesses will never have to worry about trespassing or replacing your locks again.
Under Access Control Systems for commercial
TXP Security offers access control solutions that are suitable for all industry sectors. From card readers, panic bars and biometric locks to door release switches and digital keypad entry system, our trained and licensed technicians can install all kinds of access control solutions for your business. We listen to you to meet your short and long-term objectives with scalable and resilient access control system that fits into your company's existing security arrangement.
We offer access control installation installation services to a wide range of businesses and industry verticals.
Standalone & Integrated access control systems
Card Readers (Magnetic stripe, Bar code, Wiegand, Proximity, Smart cards)
Proximity access control system
Digital keypad entry system
IP based access control systems
CCTV surveillance systems
Electronic Access Control Systems (Electric Strikes, Electric Locks, Electric exit hardware)
Wireless access control system
Buzzer systems and intercoms
Smart Access Control & Management
Remote access management with intuitive apps
Controlled access privileges
Easy integration with security systems
Advanced features such as "alarm triggers & actions"
Instant alert and event notifications
IP, electronic and cloud-based systems
Multi User and multi-site flexibility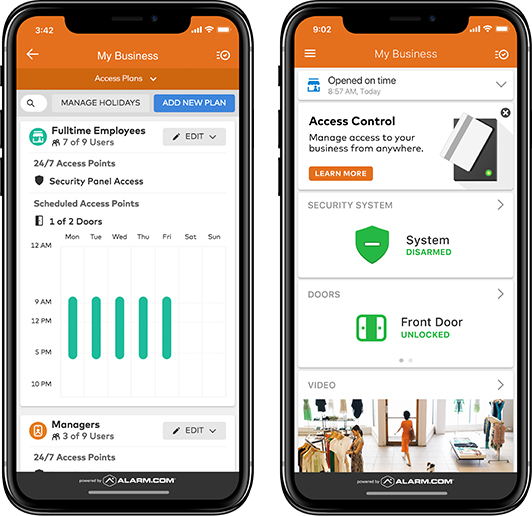 End to end Business security with integrated access control
TXP Security offers highly customized access control systems installation in Dallas to meet your company's specific access and security requirements. Whether you need a standalone system or a enterprise-wide, integrated access management system, TXP Security can help you create  the right type of access control system with an amazing options to choose from.
As a leading alarm monitoring company in Dallas, Texas, we can also integrate access control systems with alarm monitoring , security cameras, live video monitoring, fire alarms, POS and other existing access and security systems – providing end to end security solutions for your office and business.
For more information on our access control services in Dallas, call (866) 322-9555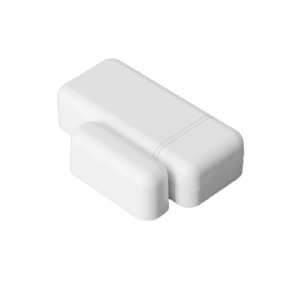 IQ Mini DW S-Line (White)
A compact door window sensor that is easy to install and comes with S-Line encryption that syncs with IQ Panel 2 to prevent replay attacks that can compromise traditional security systems. 
Read More

TXP Security people were thorough in their evaluations and transparent with project costing. We are extremely happy with their customer service and highly recommend them to anyone who is looking for a stress-free experience