Silent panic alarm installation in Dallas
Whether you need an audible alarm or silent panic alarm installation in Dallas, TXP Security can help. As a business owner, it is your top most concern to make sure that your employees, visitors and your property's assets are safe and secure at all times. Business owners are continuously looking for ways that can boost and reinforce the security of their property. In this aspect, silent alarms are becoming very popular in schools, colleges, hospitals and hotels. A silent alarm keeps the intruder completely clueless about any help coming your way. This keeps their guards down and helps you keep your loved ones, students, staff and employees safe from any sudden and impulsive attack.If the burglars or intruders don't hear any alarm, they are less likely to engage in any irrational activity that can harm your people or property.
We can install standalone systems or integrate a panic alarm system with you existing security system. With our silent panic alarm installation in Dallas, tx, you can build a culture of safety, prevent tragedies and instil confidence and peace of mind in your employees, students, teachers, parents and visitors. As a leading security and monitoring company in Dallas, we have the experience and technical expertise in offering prompt services when your alarm is triggered. We waste no time in getting help and deploying emergency services to get you the best possible help in shortest amount of time.
There are many types of panic alarm systems and our experienced technician will recommend a solution that works best for your security requirements depending on the type of property. We provide silent alarm system installation for commercial and industrial properties. Give us a call today to know more about our services.
Panic button installation in School Dallas
Are you looking for panic button installation in School Dallas? Give us a call at 866-322-9555. With TXP Security at the helm, you can be assured of getting the best of security services for your school premises. Panic button helps you get immediate help in emergency situations, when you can't dial 911. When there is a life-threatening situation, every second is important and that's where installing panic buttons in school offers such peace of mind. It helps you quickly alert and notify law enforcement officers. Response time of emergency responders is one of the most crucial factors to prevent and reduce the damage and save lives in case of shootings, intrusions, hold-ups and other such life-threatening situations.
Panic buttons or silent panic alarm systems are gaining momentum with a rise in school violence. Whether you want a wearable panic button for your staff or panic alarm systems that are operated through smart phone app or computers, TXP Security can help you install the best panic alert button option to beef up your overall security plan. We offer wired as well as wired panic button solutions for school, colleges, offices, hotels, hospitals, clinics and other commercial properties. Our technicians will also work with your employees and security professionals to help understand how and when to use the system and what to expect when you activate the panic button system and initiate the alarm.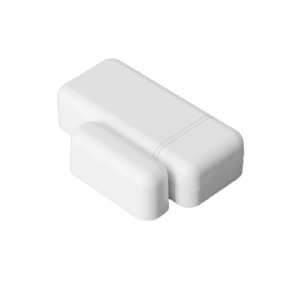 IQ Mini DW S-Line (White)
A compact door window sensor that is easy to install and comes with S-Line encryption that syncs with IQ Panel 2 to prevent replay attacks that can compromise traditional security systems. 
Read More

TXP Security people were thorough in their evaluations and transparent with project costing. We are extremely happy with their customer service and highly recommend them to anyone who is looking for a stress-free experience