Construction site security in Dallas, TX
Construction site security cameras
Construction site security in Dallas, TX
Need state-of-the-art and technically advanced solutions to manage construction site security in Dallas? Whether it is a home construction or a commercial construction site, it is important to make sure that your site is protected against theft, trespassing and vandalism. Costly raw material, heavy equipment and machinery make these construction site a potential target for theft, also jeopardizing the security of your workers and people. Stolen material and equipment can result in project delays, missed deadlines and unwanted costs incurred in buying new material and machinery to continue the project. It can also damage your brand and business reputation and affect new business opportunities.
Installing a security system will also inspire trust and confidence in your clients and help you win more projects. Our comprehensive security solutions will help you keep your Dallas construction site secure and monitored, and keep your workers, staff and property safe at all times. Our solutions will be customized to meet the size, scale and nature of your site.
Our Construction Site Security Solutions
Security systems for construction sites
Mobile surveillance units
Video surveillance systems
Security cameras, thermal imaging
Perimeter sensors
Live monitoring services
Access control systems
Construction site security cameras in Dallas, TX
Security cameras and video surveillance systems for construction sites can help prevent crimes and controls harassment, bullying, conflicts and dispute among the workers.  Whether it is day or night, our wide range of construction site security cameras in Dallas goes a long way in detecting and verifying intrusion and vandalism. Most constructions sites deal with challenges such as no Wi-fi access, no power supply and open areas. That is why choosing a right camera and video surveillance systems for construction sites in Dallas need careful consideration. Our techs have a lot of experience in installing security systems and cameras for construction site and can help with selecting the right security camera that fits your individual security requirements. Environmental conditions such as fog, smoke, dust storms and improper lighting can interfere with the visuals but our cameras equipped with thermal imaging technology are not impacted by these environmental constraints, providing clear night vision, and accurate detection and verification. Don't let lack of security systems stress your finances and site productivity. Give us a call 866-322-9555 for mobile construction site security camera in Dallas.
Mobile construction sites security cameras
Battery-powered security cameras
Solar powered security cameras
Fixed cameras
PTZ cameras with pan tilt zoom capabilities
Thermal camera systems (short and long range)
4G LTE security cameras (wireless)
Mobile radar cameras
Video analytics cameras
2-way audio technology
Benefits of installing security cameras for construction sites
Reduces risk of theft and disputes
Provides evidence in the event of theft and vandalism
Provides evidence in case of dispute at sites
Helps you monitor activity of your workers
Helps maintain a safe and secure environment
Improves productivity
Improves site management and operational efficiency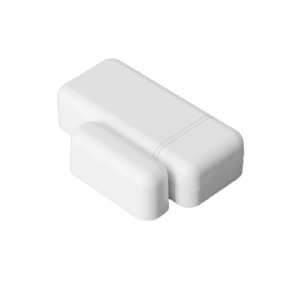 IQ Mini DW S-Line (White)
A compact door window sensor that is easy to install and comes with S-Line encryption that syncs with IQ Panel 2 to prevent replay attacks that can compromise traditional security systems. 
Read More

TXP Security people were thorough in their evaluations and transparent with project costing. We are extremely happy with their customer service and highly recommend them to anyone who is looking for a stress-free experience