Access control systems for Schools, Dallas
School lockdown solutions
School access control installation Dallas
As a business owner or a school admin, you are aware of day-to-day security challenges that can impact operations and harm the reputation of your business. Our school access control installation Dallas will keep your students, staff and premises safe against violence, vandalism and unauthorized access. Our solutions will offer you full control over visitor tracking and management as they cover every entry and exit point. Our systems can be easily customized and integrated with other access control solutions you already have in place, such as card access, video surveillance and security cameras.
Need active alerts if someone tries to enter the school premises without permission? Want to make sure that the visitors are not loitering on the campus past their agreed time? You want to make sure that not all the areas of campus are accessible to everyone? Need to remove access for students or members who have left permanently? Installing access control systems for school is one efficient solution to achieve all these security goals.
Our access control solutions for school:
Automated door locks, electronic access control system
Emergency school lockdown solutions
Electronic keypads
Biometrics systems
Integration with security systems
TXP Security for best access control systems
If you are looking for safe and reliable access control systems for schools and universities to improve day-to-day security and boost operational efficiency, you have come to the right place. At TXP Security, we have been providing tailor-made access control solutions to our clients in various industry verticals. With our experience in installing highly sophisticated security systems for office buildings, warehouse, clinics, motels, hotels, schools, universities, and shopping stores in Dallas, we guarantee best solutions. Looking for School access control installation Dallas services? Give us a call at 866-322-9555 today.
Emergency school lockdown solutions in Dallas
Is your school prepared to deal with an active shooter situation or to implement emergency lockdown for classrooms? TXP Security is an expert security system provider and we understand how right locking mechanisms for school and classrooms can make a difference in keeping students, teachers and campus safe and secure in the event of active shooter situations and other emergencies such as fire. For affordable, easy to use and highly effective school lockdown solutions in Dallas, give us a call today.
A well-integrated access system with automated control enables school authorities to implement a successful lockdown in the event of an emergency. Our scalable and flexible school security solutions are deigned to lock individual doors and classrooms from inside as well from a remote location (global lockdown). Teachers can open or close a door without leaving the classroom and even the school professionals can initiate a lockdown from remote with just one push of a button.
Our scalable school lockdown solutions in Dallas
LED lights for indicator
Electronic access control system
Electric strikes and electric deadbolts
Electromagnetic Door Lock and Release
Panic button, push button to activate lockdown
Exit device for egress control
High security doors, fire rated doors
Reader
Door closer
Automated door locks installation in Dallas
Many schools and business owners are adding automated door locks to boost the security of their people and property. If you are looking for automated door locks installation in Dallas, TXP Security can help. Our online or electronic access control systems for school are equipped with features such as panic button and card readers, and will allow the teachers to lock or unlock the door from within without using a key. TXP Security offers a wide range of mechanical and high security automated door locks installation in Dallas, for classrooms, exterior doors, library and other administrative areas. Our professional and reliable solutions allow school administrators to create a safe learning environment for students and offer peace of mind for parents.
TXP Security has the experience of installing all kinds of school door lock solutions and also integrating these locks with existing security infrastructure, panic alert system and access control systems. Give us a call to know more about our school security systems and emergency school lockdown solutions Dallas area. We will set up a consultation to answer all your queries regarding products, pricing and solutions.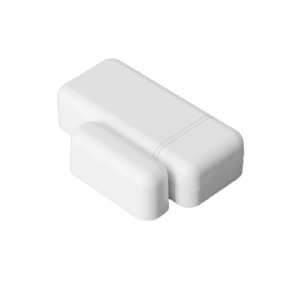 IQ Mini DW S-Line (White)
A compact door window sensor that is easy to install and comes with S-Line encryption that syncs with IQ Panel 2 to prevent replay attacks that can compromise traditional security systems. 
Read More

TXP Security people were thorough in their evaluations and transparent with project costing. We are extremely happy with their customer service and highly recommend them to anyone who is looking for a stress-free experience