Alarm system installation in Dallas, tx
With our high technical expertise and experience in providing alarm system installation in Dallas, tx and video monitoring services for commercial and industrial properties, TXP Security is the right choice for all your security needs. We have hired a dedicated and trained team of professionals who have undergone extensive background checks so that we can provide highly reliable and trusted alarm system installation in Dallas for business and homeowners. In the event your alarm is activated, we immediately notify the alarm system owners as well as local police for a fast response. In case you want to integrate your alarm system with whom automation, we can help. You alarm system can be easily and seamlessly integrated with your access control systems, smart locks, HVAC control, smart lighting, fire alarms and entertainment systems.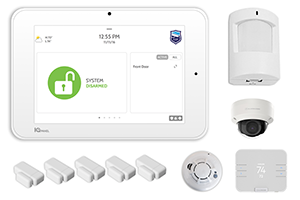 Commercial alarm system installation in Dallas, tx
Call TXP Security at 866-322-9555 for residential and commercial alarm system installation in Dallas. We have skilled and experienced technicians who have been installing highly sophisticated and complex commercial security and alarm systems. Installing a security alarm system will make your employees as well as your customers confident in the security of your business.
An alarm system is controlled by a control panel or a hub that communicates with devices such as motion detectors, door and window contact sensors, smoke detectors, carbon monoxide detectors, key fobs and glass break sensors. This network of sensors can detect any security breach, such as when a door or window is opened, and sets off an alarm. Depending on the plan you have chosen, the alarm system will either alert the central monitoring station or an interactive app. for further action. You can either install a loud alarm that can startle a burglar or you can go for a silent panic alarm system. A well installed security alarm system by a professional company can discourage crime, scare away potential criminals and even protect from fire and carbon monoxide leak. Homes and businesses with burglar alarm systems are at a lower risk of attempted burglaries and break-ins. We can help install both wireless and wired alarm systems.
Why choose TXP Security for alarm system installation in Dallas?
Alarm system installation
Alarm monitoring services
Digital control panel
No contract options available
New installations and upgrades
Compatibility check
Custom alarm installation
Licenced and insured security company
On-site training and demonstration
With our cutting-edge security solutions and trained professionals, TXP Security is fast becoming a reputed leader and go-to company for alarm system installation in Dallas.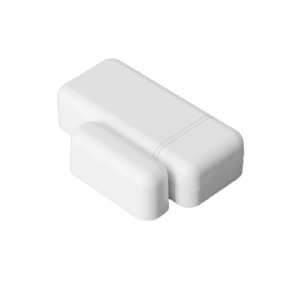 IQ Mini DW S-Line (White)
A compact door window sensor that is easy to install and comes with S-Line encryption that syncs with IQ Panel 2 to prevent replay attacks that can compromise traditional security systems. 
Read More

TXP Security people were thorough in their evaluations and transparent with project costing. We are extremely happy with their customer service and highly recommend them to anyone who is looking for a stress-free experience