Video verified alarm system in Dallas, tx
Whether you are looking to upgrade your existing security system or install a brand-new full-scale solution with burglar alarm, security cameras, elaborate surveillance systems, motion sensors, smoke detectors, high security locks and video verified alarm system in Dallas, give us a call at 866-322-9555. When you install a comprehensive security system for your home or business, adding video alarm verification will provide you with an extra layer of security, giving you tremendous advantage in keeping your family, loved ones and property safe from burglaries, intrusions and other crimes. Our operators are highly experienced and use advanced camera analytics to assess the situation and visually verify the alarm, which helps in effective management of false alarms and getting fast response from the local police officers, with the level of emergency that is required to prevent crimes and save life.
Our operators are also trained in handling an escalating situation during the time police officers are dispatched. In fact, monitoring centre operators can play a huge role in such emergency situations as they can provide live updates and even the description of the intruder to the responding offers. This creates real-time awareness and helps police officers to be proactive in building their strategy to deal with the situation and even catch the miscreant with the information they have received. So, if you want to level up your business or commercial security with a video verified alarm system in Dallas, tx, call TXP Security.
TXP Security: Alarm with video verification Dallas, tx
When the alarm is activated, our monitoring centre gets the notification. Faulty alarms, wind or pets can accidently set off an alarm and that's where video verified alarm systems are extremely helpful. We quickly assess the reason for alarm activation by looking at the security camera feed and contact the owners for further verification. Once the emergency is confirmed, we will contact the local police officers for a fast dispatch. Our alarm with video verification Dallas services help the alarm system owners to get immediate emergency response in the case of real emergencies, which helps in preventing crimes and saving lives.
What are the benefits of video alarm verification in Dallas? There is a value in verified burglar alarms not only for system owners but also for police authorities as it reduces the cost and efforts required for verifying and responding to false alarms. In addition, verified alarms can be easily integrated with your existing security infrastructure. With latest technology innovations happening in security landscape, video verified alarm systems have become simpler to use and easier to integrate with a wide range of security cameras and surveillance systems.
Prevents false alarm dispatches
Gets system owners faster emergency response
Saves time and effort that can be directed in responding to real and verified threats
Real time view of the site, remote camera access
Engaging a reliable and professional alarm monitoring company like TXP security will increase your chances of preventing the crime, getting the intruder arrested and even recovering stolen goods. Give us a call today to know more about our security and monitoring solutions.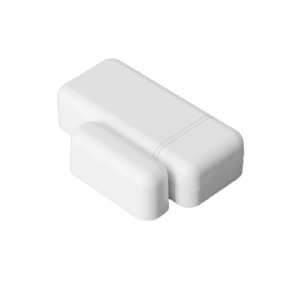 IQ Mini DW S-Line (White)
A compact door window sensor that is easy to install and comes with S-Line encryption that syncs with IQ Panel 2 to prevent replay attacks that can compromise traditional security systems. 
Read More

TXP Security people were thorough in their evaluations and transparent with project costing. We are extremely happy with their customer service and highly recommend them to anyone who is looking for a stress-free experience