Commercial Security Cameras Installation in Dallas
Best business surveillance camera systems
Remote live video monitoring
Licensed security camera professionals
Warehouses | Office buildings | Hotels | Schools | Retail
Call us at (866) 322-9555 to know more about security camera &
live video monitoring services in Dallas.
Commercial Security Cameras Installation in Dallas
Business areas like warehouses, shopping malls, hotels, and office buildings need a robust monitoring system to keep staff safe and improve working efficiency. TXP Security provides sophisticated commercial security cameras installation in Dallas, that operate subtly and naturally while integrating seamlessly with current infrastructure to allow real-time monitoring, as well as remote tracking. Our Dallas business security company has a dedicated team of professionals to install security cameras for your business to guarantee high-quality images and top performance 24 hours a day.
Fast, same day installation
Remote monitoring & live camera feeds
Easy integration with access control systems
Instant notifications and email alerts
On-site & cloud-based storage
Live Video Monitoring Solutions
Ensuring the security of employees, assets, and data in a corporate building can be challenging and increase the operational costs of any organization. Our Dallas business security services offers easy to use and affordable video surveillance solutions that not only integrate with existing infrastructure but can also be extended to meet future requirements. Our proactive approach in live surveillance and total coverage across the premises (storefronts, parking lots, entry points, exits and lobbies) not only helps you deter crimes and keep your business, clients and employees safe from intrusions but also allow you to keep an eye on employee behaviour and performance. Whether it's a video surveillance system for a small, medium or a large business that wants to monitor hundreds of locations, we help you with design, installation, testing and live video monitoring solutions in Dallas and surrounding areas.
User-friendly monitoring with one-click access to information
Multi-sites monitoring, visibility access to all campuses from anywhere
Access control integration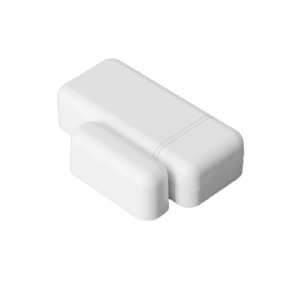 IQ Mini DW S-Line (White)
A compact door window sensor that is easy to install and comes with S-Line encryption that syncs with IQ Panel 2 to prevent replay attacks that can compromise traditional security systems. 
Read More

TXP Security people were thorough in their evaluations and transparent with project costing. We are extremely happy with their customer service and highly recommend them to anyone who is looking for a stress-free experience