Smart Home Automation Services in Dallas & surrounding cities
One Touch for Total Control & Security
Fully customized home automation
Easy integration with home security systems
Total control & peace of mind
Significant energy savings
Light | Thermostat | HVAC | Sprinklers | Music |
Motorized windows | Garage door opener | Locks
Call us at (866) 322-9555 to learn more about our home automation services in Dallas.
We offer perfect home automation that's right for YOU
Smart Home Automation Services in Dallas
TXP Security offers smart home automation solutions with integrated systems & devices that can be controlled from anywhere through your smartphone, tablet and laptop. You can gain complete control of your home security by choosing our economical as well as advanced security plans, that when combined with our intelligent automation solutions, will offer multifold convenience and security for you and your loved ones. Ready to leave your house? Leave with a peace of mind knowing that the electrical home appliances will go to standby, the garage doors or shutters would get close, thermostat will be adjusted and security systems will be armed.
Ready to simplify your life?
Control lights, heating, music & appliances when not home? Want thermostat control? Enjoy the convenience of customized settings when you walk into the door? Our home automation solutions are designed to make your life super easy and super secure with just a touch of a button. You can now integrate your appliances, entertainment devices, motorized blinds, lighting & thermostat with a unified system that can be controlled from anywhere using any device. You can also integrate automated locks, security camera systems and smart doorbells to boost your home security with just a touch of a button. Get the peace of mind that your family & loved ones are always safe & secure.
Convenient & affordable add-on options
Indoor & outdoor night vision camera
Thermostat with Z wave control
Smoke detectors & fire alarms
Remote arm/disarm with mobile app
LTE-Wi-Fi for dual path connectivity
Scalable solutions for add-ons
Remote door lock & unlock
Yard Sign & Window Decals
Instant text and email notifications
To know more about our home automation services in Dallas, call us at (866) 322-9555. Free Quote & Free Consultation by our experts.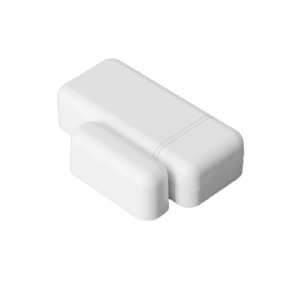 IQ Mini DW S-Line (White)
A compact door window sensor that is easy to install and comes with S-Line encryption that syncs with IQ Panel 2 to prevent replay attacks that can compromise traditional security systems. 
Read More

TXP Security people were thorough in their evaluations and transparent with project costing. We are extremely happy with their customer service and highly recommend them to anyone who is looking for a stress-free experience