Security Camera Installation in Dallas
Commercial security cameras
Complete demonstration & training
Indoor Cameras | Outdoor Cameras | Video Doorbell Cameras
Professional Security camera installation in Dallas
For Residential & Commercial
Looking for security camera installation Dallas, Frisco and Fort Worth area? TXP Security offers reliable security camera & surveillance solutions for homes and business in Dallas and surrounding cities. Whether you want to keep an eye on your kids, pets, elderly or a babysitter, or want to protect your business from theft, intrusions and vandalism, installing security cameras is one of the most effective ways to take your home security or business security many notches higher. To know more about affordable security camera installation in Dallas, give us a call at (866) 322-9555. We will be happy to discuss your camera requirements and provide best consultation to make your premises safe.
Whether it is a day camera, night camera, motion detection camera, video doorbell cameras, IP cameras, voice integrated cameras or HD security cameras for indoors and outdoors, TXP security offers a wide range of home security cameras that cover your every need and requirement. When it comes to the security of your loved ones, leave it to the professionals. Our licensed camera installers will not only install the best products, they will provide end to end training on how to use the mobile app and the smart panels for the best results.
Commercial security cameras
Whether you are looking to install a new security camera installation Dallas or upgrade an existing camera system, you need to look no further than TXP Security to find the best commercial security camera for your business. Our smart cameras offer reliability and security through advanced features such as multiple locations remote monitoring and HD surveillance. We have the technical expertise to properly install business security cameras that safeguard the security of your customers, employees, mission-critical data and other assets. With the mobile app, you can see everything that's happening and proactively deter crimes, thefts and other security challenges that can compromise your reputation.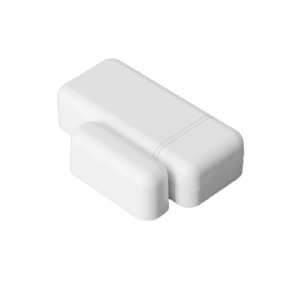 IQ Mini DW S-Line (White)
A compact door window sensor that is easy to install and comes with S-Line encryption that syncs with IQ Panel 2 to prevent replay attacks that can compromise traditional security systems. 
Read More

TXP Security people were thorough in their evaluations and transparent with project costing. We are extremely happy with their customer service and highly recommend them to anyone who is looking for a stress-free experience